Look to the Sky
Have you noticed the crop dusters in the sky lately?  It just never gets old seeing those yellow planes take the air and buzz over the farm. We usually all rush out to see them and maybe catch a good photo when they are SUPER CLOSE over our heads.  These guys are spraying fungicide on the corn.  The corn is too tall for tractors or sprayers to apply anything onto it, so we have to take to the sky.  
If we didn't apply the fungicide to the corn, the corn is very susceptible to all kinds of conditions such as Anthracnose Leaf Blight and Stalk Rot and Northern Corn Leaf Blight and on and on.  These diseases affect the standability of the corn in the later stages and threaten to degrade the yield potential by interrupting the photosynthesis process that occurs in the plant.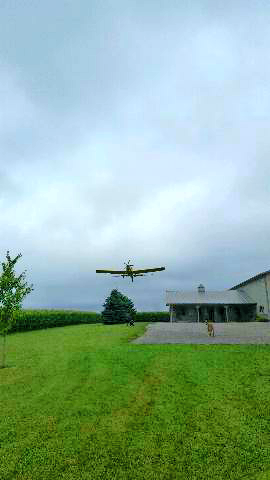 This guy was caught on our oldest's cell phone coming over the  office.  I think golden retriever/lab mix Hank was chasing the airplane.  That's a new one.  He chases rabbits, cats and even Amish buggies but we have never known him to chase an airplane!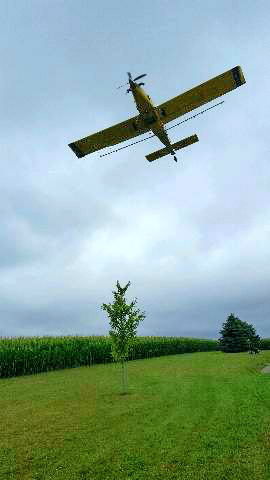 And up he goes, back around for another swath!  
Mother Nature, Mother Rachael, the Weatherman or maybe we should just say God has been very good to us in the weather department this summer.  The rains this last week have been gentle (for the most part) and soaking and have come in small spurts not downpours!  The ground has soaked it in and the crops are loving it.  
These temperatures are not also helping out the corn as corn grows by heat units and growing it is!!  It has tasseled and these gentle winds are making it literally dance in the fields.  Check back tomorrow for a cool drone video of the dancing corn!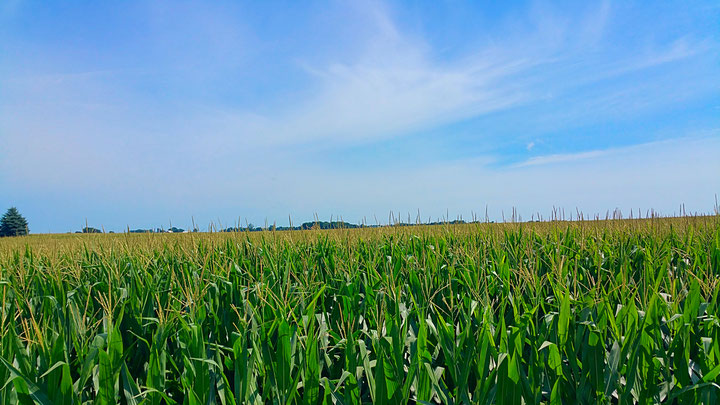 The beans are also flourishing and are starting in the R2 reproductive stage.  They are setting pods in the upper nodes of the plants.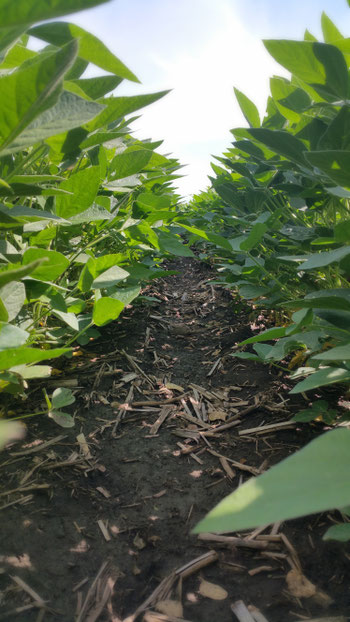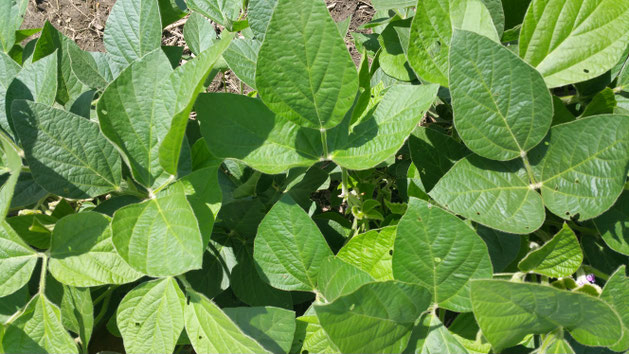 Green crops and blue skies.  We are counting our blessings.