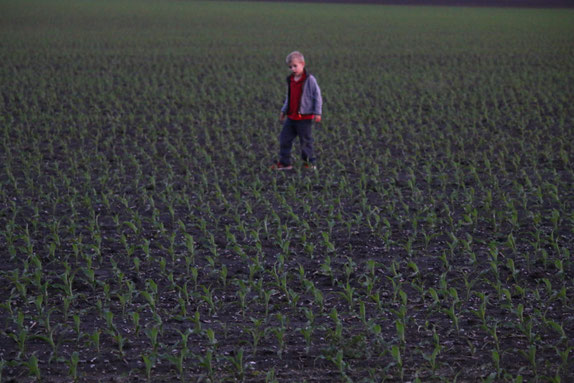 Planting season started off with a bang! We got into the fields and got about 75% of the corn and about 75% of the beans in the ground.  Then it rained.  Then it stopped.  Then it almost got dry enough to plant again, then it rained again.  I bet we have been rained out almost as many days as we have been able to plant.  I could figure it out by looking at my handy spreadsheet, but that's not the point.  It's been touch and go here as far as planting has gone.  
Our littlest Green went crop scouting the other night. He says the crops that are up look good.  Isn't it funny how kids do what those around them do.  So scouting the corn is natural around here.  All of the crops that are in the ground are coming out of the ground and looking good.  Now we need some hot days in the summer to get it to maturity.  Some are predicting a very hot and dry summer.  Let's hope we get enough rainfall for this crop though.  
Today, we were able to get back into the field in Coles County today which is where we need to be planting.  We are thankful for that.  A productive day in the field is needed and a few productive days until we can safely say we have the 2016 crop all in the ground.  Let's cross our fingers!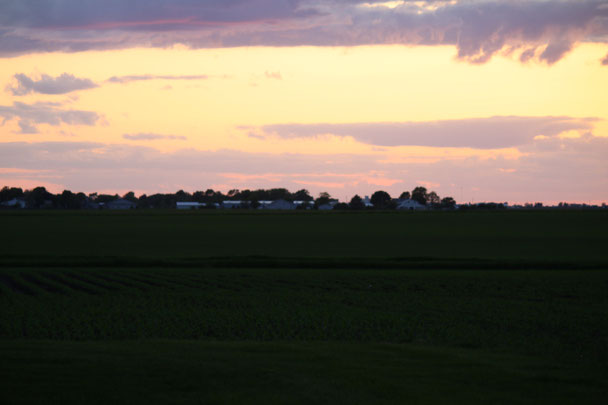 The countryside is turning green and that's good for the soul!  Hope you enjoy this photo of the view from our shop.