This the youngest.  He, like the oldest kid on the farm, is pretty passionate, pretty driven.  It was Farm Day this week at his school and he was very excited to represent his family and our family business!  All of the guys were heavily into planting and the weather has been JUST PERFECT for planting.  That meant, no equipment operators around to take a tractor or semi to town to park in the school yard.  He settled on showcasing something we do for a hobby on the farm.  We show pigs!  
So since mom and grandma can handle that equipment just fine (for the record, grandma can handle tractors, but mom cannot) we headed to town with a livestock trailer and a couple of show pigs to share with the kids at the local grade school.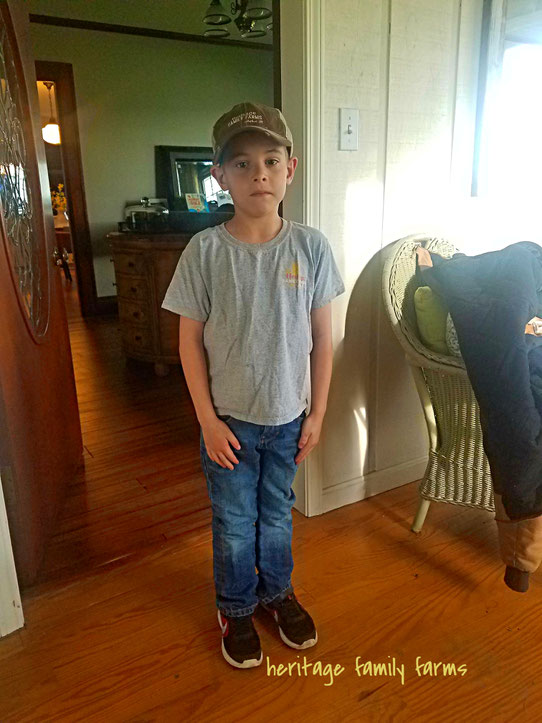 The kids liked to see the pigs as well as the sheep and bunnies and the big red tractor that was at the school.  However, their enthusiasm as spectators was paled by his enthusiasm to teach them all about agriculture.  Heaven knows what he told them throughout the day, but in the livestock trailer with the pigs, he was a hoot!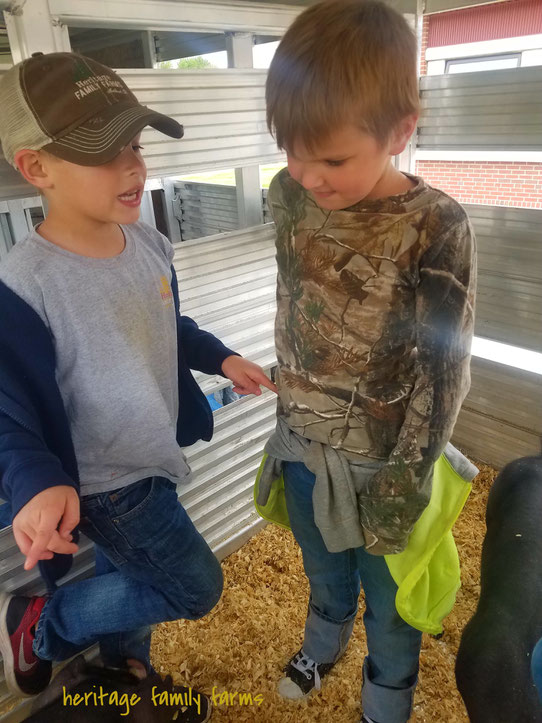 It is fun to see the passion for ag passed down through the generations. Who knows what the future holds for our farm or any farm for the next generation, but to spark the passion in your children in any vain is magical to see.