What's Your Name?
Because this came up today when an old friend stopped into the office.  And I know, this guy isn't the only one that is wondering, so why not tell you all about it right here!  Way back when, Mike joined his father-in-law on the farm.  They formed a partnership called Clausen & Green Farms.  That was the logical name since Mike was Mike Green and Lloyd was Lloyd Clausen.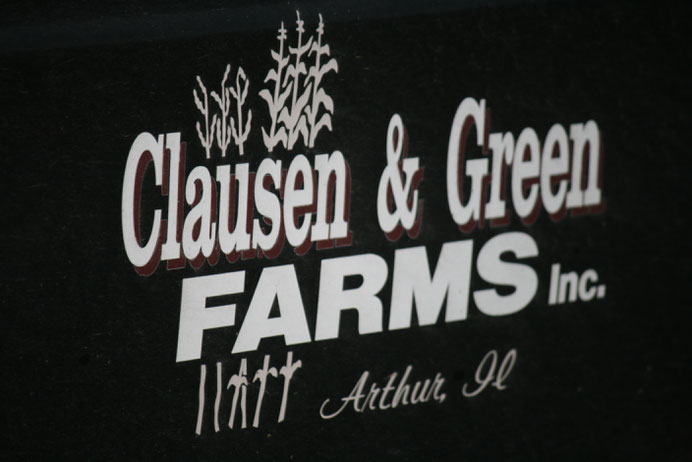 Fast forward now-Mike Green has two sons and they have two wives (one each, hehe.)  The wives were welcomed into the farm and this was marked by a change of name.  We put our heads together for a creative name for our new partnership.  We were all Greens, but Green & Green & More Green seemed odd, 3 G's sounded like a money reference and Green Acres was brought to the table and vetoed due to the tv show (which was why it was brought to the table to begin with.) We weren't having much luck in the creative yet agreed upon department.  
We then started thinking about our mission, our purpose, our goal and Monica's dad came up with Heritage.  Afterall, heritage is what it's all about around here.  Everyday we think about great-grandpa and his contribution to this farm and grandma and grandpa who lived and farmed here for over 40 years.  We also think everyday about how we hope our kids have the love for the land and the appreciation for the heritage that has come their way.  So, Heritage Family Farms it was.  It stuck.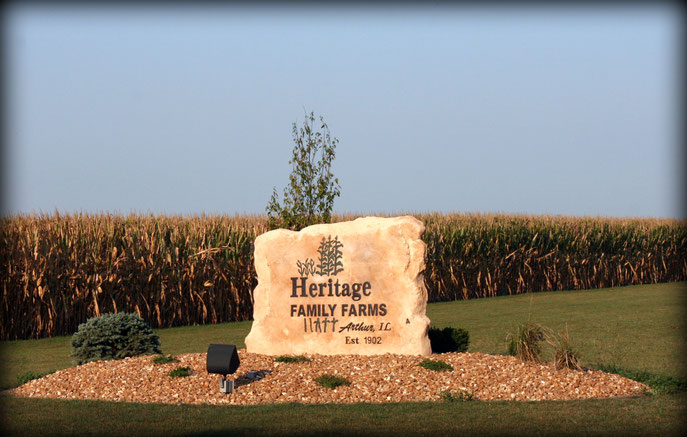 If you are around Arthur, or Decatur or on the road between here and there, you will probably see a semi or two that says Clausen & Green Farms.  If you come into our office, you'll see a big wall that says Clausen & Green farms.  Well, the semi's are still owned by that old partnership, so their paint jobs will forever bear the old name that is a hat tip to grandpa and grandma Clausen.  We like it that way.
In our office, before the big name change, we had a cool painting put on the wall with, you guessed it "Clausen & Green Farms."  For this, we just don't have the heart to have it painted over with our new name.  It's been over 10 years with Heritage Family Farms and we can't seem to get ourselves to take down our homage to the orgnial partnership between or father and grandfather.  
Maybe we are sentimental around here a little....or maybe we just LOVE our HERITAGE!