Pucker Up
Did I mention yesterday that it was summer break?  Well, that is not completely true.  Two of our four (now five kids, since we are hosting an exchange student:)  kids are still in school for one more day.  Today is what is traditionally known as Fun Day in our small grade school.  It is also called Awards Day or Field Day and the high schoolers call it FINALS!  
For, what we will call Awards Day, our grade school kids raised a slew of money for a charity.  They were promised that the principal and the PE teacher would "kiss a pig" if they met their goal.  Well, they did.  We were asked to bring a pig into the school. Early this morning, since the sun was shining and the sprayer operations were underway, Monica walked and washed a couple of our show pigs in preparation for their smootchings.  Just as the pigs were all loaded into the trailer and on their way to town, the sky let loose and it POURED so the sprayers had to shut down.   The guys in the fields all came back to the shop. This meant that Justin got to join us for the big smackeroos.  He met us at the grade school and we primped and sprayed the pigs for their debut.  
A few nerves were in play here.  A few of the unknowns:
1. The principal was unfamiliar with pigs and how they act. So we were a little nervous for her:)
2. The pigs had to go IN THE GYM.
3. Pigs don't care where they you know what, including the gym floor!
4. We've never taken pigs into a gym full of 300 grade schoolers so we were not sure what in the world they would do (the kids or the pigs!)
5. Pigs sometimes run!
6. Pigs don't have halters, leashes, pins, gates or lead.  Just a stick....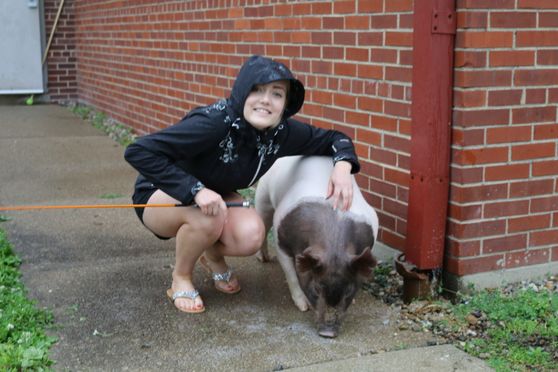 We had some time to kill outside of the gym while they were giving out PE and Art awards and all....So Essi and her sister had some fun with the camera and the pigs!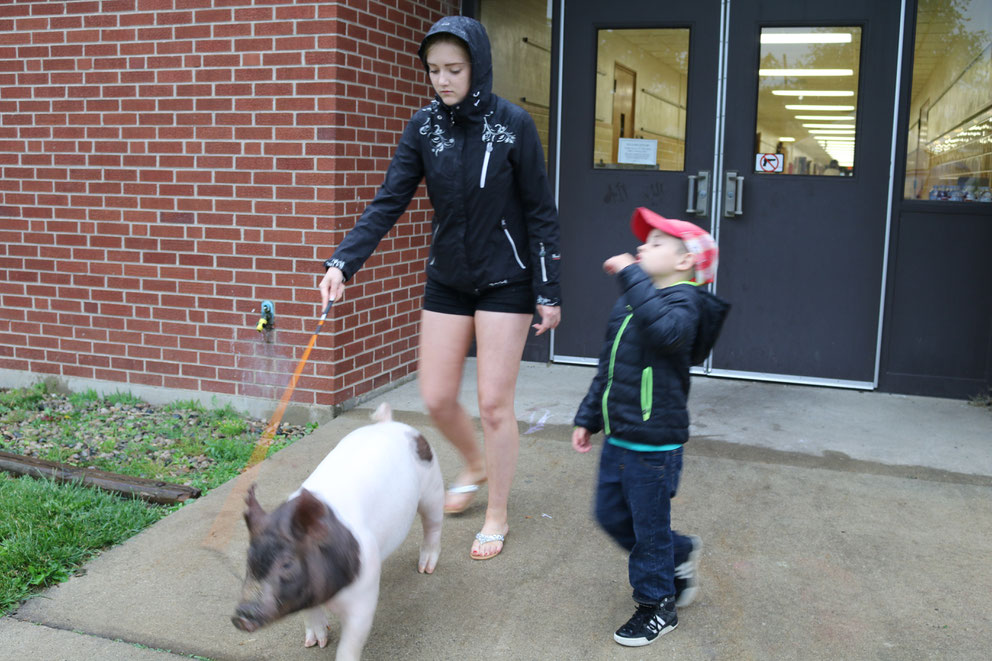 Beau came along.  He always adds fun to any occasion.  Pretty much entertainer of the year.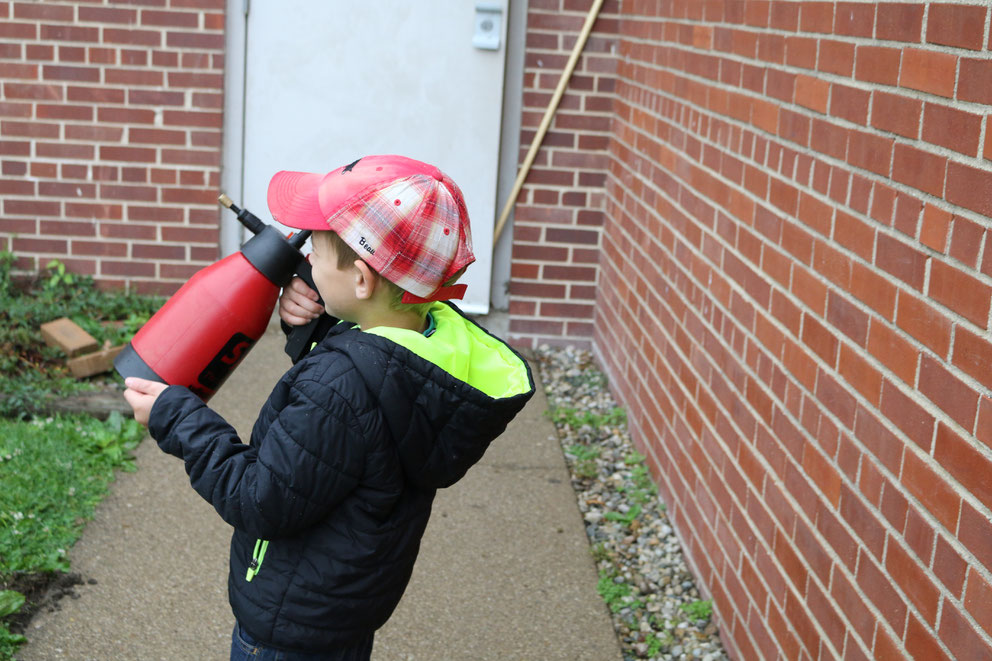 When they called us, we went in!   The counselor got in on the action too! The kids were calm.  The pigs were pros. Perfection! And to top it off...no mess on the gym floor!!
What a great way to spend a rainy morning!