The Crops are Planted-Now We Are Just Fishin'
Summer break is upon us.  This year it coincides with the tail end of planting and the heart of spray and side dressing season.  Summer break means alot of different things to alot of different kiddos, but to our kiddos it means you get to spend time with Dad, Grandpa, Mom, Grandma, Aunts, Uncles and our beloved employees (Sam, Jace loves you!) Though we all love our kids to hang with us at work, we have lots of motivation ourselves besides we just love to have our kids out here on the farm with us. We want to teach them at a young age all about the farm.  Instill in them the love for agriculture and family.  Teach them how to run the mower or run a box scraper or how to make inputs into the spreadsheet or accounting software.  We pepper that in with ice-cream and laughs, lunch together and rides through the fields on the 4-wheeler. 
On this particular day, little man has his first year of school behind him and he is ready to hang out on the farm.  Sometimes it take a little "encouragement" to get out of that bed and into the office or truck or tractor or mower.  Today that "motivation" was promise of a McDonald's shake for breakfast with dad.  Apparently he didn't even KNOW that McDonald's had shakes.  This might be due to his mom never telling him he could get anything else other than the .49 cent ice-cream cones at Micky D's!  With the offer of ice-cream for breakfast, he popped right out of bed, threw on his favorite shorts and ball cap and was waiting patiently in Dad's office for Justin to finish up his desk work for the morning.  They were headed out to scout a recently planted bean field to check on growth progress.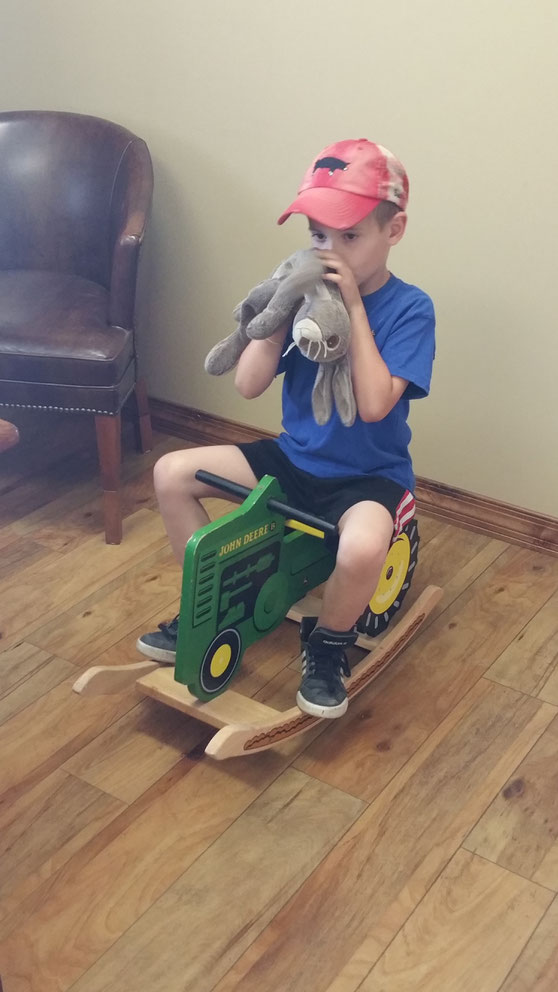 If you know our youngest, you know he doesn't go far without his beloved Bunny.  Bunny is going to scout the beans this morning too!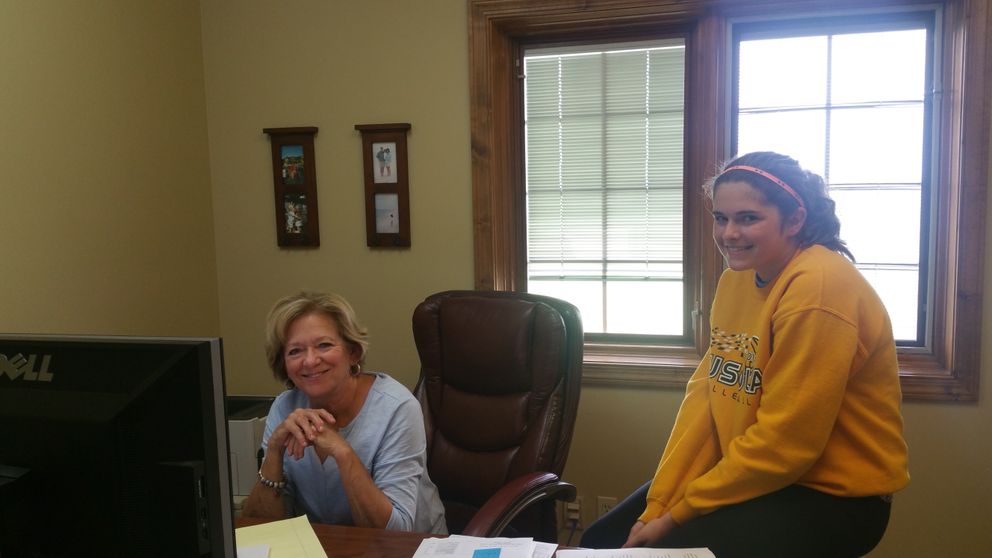 This girl is headed to high school after this summer!  She is number two of four 6th generation of farmers in our family. It's unbelievable she is headed to high school since it seems like yesterday she was the age of our little guy.  She is spending the day shadowing MiMi in the office.  So far a little bill paying and a conference call have been on the agenda.  Next up....the mower??  Cleaning the office?  Shop windows? Weed pulling?  Life is so full of possibilities around here!  
Trace Adkins sings this song about "Just Fishin'."  A few of the lyrics go like this....
She ain't thinking bout
What's really goin' on right now
But I guarantee this memory's a big'in
And she thinks we're just fishin'
Yeah, aww, she think we're just fishin'
We ain't only fishin'
Ya, we're not just....scouting beans, paying bills, mowing and getting milkshakes....